The Four Major Pillars of SEO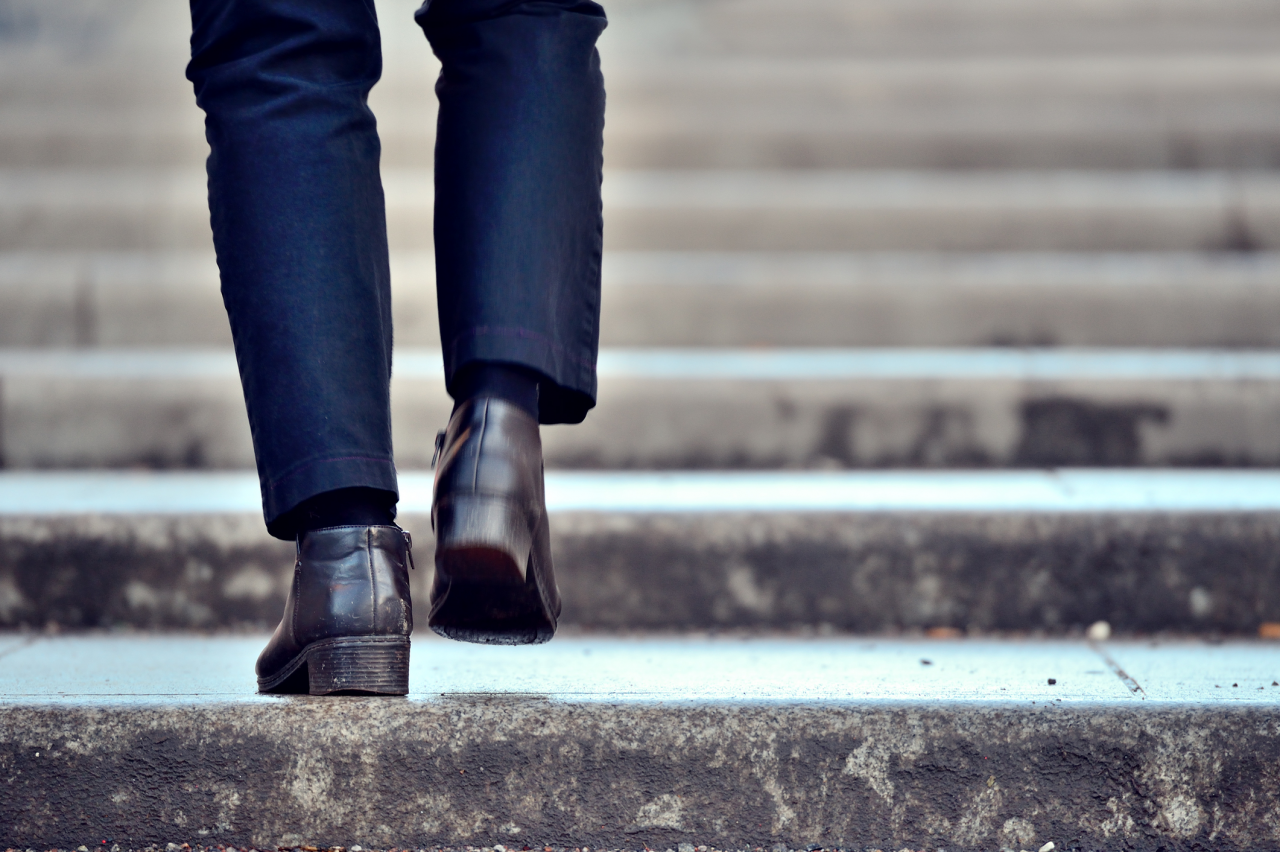 When we work with new clients, an important part of building trust and relationships is transparency and clear expectations. SEO is sometimes hard to get a grasp of for people that don't know how it works. It can feel like magic or voodoo, but it is a blended mix of art and science. Having an understanding of the SEO processes involved and what needs to be done will help you determine if you are on the right path. We have simplified the process into some areas that we think can help demystify the whole process.
When we look at SEO, we try to look at it like Google or other search engines do. Search engines have a primary goal of returning the most relevant result from the most credible source. If you can clearly and accurately define relevance and credibility, then you can begin to understand how to influence your website to get better rankings.
The Starting Blocks of SEO
If you take a high-level view of what it takes to influence relevance and credibility, we see four main pillars: coding and technical aspects, content, credibility, and conversions. Here is a look at those areas and the things we need to influence in each area.
SEO Starts With Website Development
What many people don't realize is that SEO begins with the development of the website. When you look at the technical aspects of SEO, much of this is determined by the website developer. Speed, performance, code structure, metadata, accessibility, and mobile-friendliness are all important for SEO and should be thought out and implemented during the development phase. Deciding who designs/develops your website can start you off on the right or wrong foundation, and those are sometimes difficult issues to fix.
Many website solutions or developers sell the idea of being "SEO friendly" or "SEO Optimized", but usually what this means is that you have the tools for optimization. It doesn't mean that it is optimized for your business or your targeted keywords. Having the tools is important, but knowing how to utilize those tools is critical. If you give an accountant a bat and a ball, that doesn't necessarily mean they have just become a baseball player. They may have the same equipment as a baseball player, but their results will be much different when they both get on the field. Using tools the right way to get optimum results takes practice, expertise, research, and testing to get the results you want. It also takes a learner's approach to SEO, as guidelines and processes may change as requirements or technology changes.
There are a few questions to ask when considering a website developer for your project that often gets overlooked.
What is the plan for managing and optimizing website speed and performance?
Is the website going to be hosted on a shared host, or hosted and managed by the developer?
Are there elements that won't work on some devices? (Flash, SilverLight, etc)?
Can we properly implement mobile responsive elements? Should we hide some elements on mobile to speed up the experience?
Is the website going to be indexable and accessible by search engine bots with a properly developed robots.txt file or meta snippet?
Will there be structured data/open graph data added to the website code?
These are just a few things that often get overlooked. Many designers/developers are not trained in SEO requirements, and their first priority is the look of a website. That is certainly important, but it can't overshadow its SEO elements. Conversions and SEO should be discussed throughout all phases of the design and development process.
Content Isn't King, But It's In The Royal Court
The mantra that "content is king" has been around for a while, and it's partially true, because, without relevant content, you can't rank well. You can say that about many other SEO elements too. Without accessibility and indexability, your relevant content won't even appear in Google. So that could make indexability king. Without domain authority, your content won't rank for competitive keywords and phrases, so domain authority could also be king. You see my point. When looking at the most important SEO factors, it's difficult to say that there is just one that is supreme because its impact could be crippled with oversight in another area.
Having said that, content is critical. It is a big part of what makes you relevant for a topic. The type of content you need has changed over time in the minds of some SEOs, as the quality, depth, and uniqueness you need has grown. The early days of SEO were laden with keyword density and content are written only for search engines, so Google introduced new algorithm changes to understand the type, context, and quality of content. This means that your content doesn't need to just repeat a keyword a bunch of times, but rather create a broader topical relevance based on topically and semantically related keywords. This just means that a page about cars wouldn't just include the word "cars" but should include other on-topic and closely related keywords such as autos, automobiles, car parts, car care, etc. The better job you do at covering a topic instead of just a keyword, the more relevant you are to your users, and the more relevant your website is to Google.
Credibility and Authority Move The Dial
If there are dozens of websites that have good content about a topic, how does Google decide what order to rank those websites? There are hundreds of known ranking factors, but many of them can culminate into something called page and domain authority. Page and domain authority is a metric that predicts how strong a domain or web page is compared to other pages on the web. It is also one of the highest correlative factors to ranking in a competitive market for competitive keywords. Authority, Trust, and Credibility flow through the internet via links, citations, and brand mentions. The more links and connections you have from trusted and credible sources, the more credibility and authority you acquire. So, you can imagine, if this is an important metric, then SEO companies should do everything they can to acquire whatever links they can, right?
Not so fast. Google understands how their own search engine works, and since 2012, they have put filters and penalties in place for websites that attempt to scheme and falsely inflate their link profiles. Those updates are a part of the core algorithms and a part of an external filter called Google Penguin. Penguin's job is to identify websites that have 1) low-quality links, 2) over-optimized links, 3) paid links, and 4) private network links. These types of links only exist to influence your link profile and authority, so Google looks for signals of link spam, and filters (or penalizes) websites that do this.
Google knows that a relevant website that has real-life credibility will naturally have links from other credible sources. A credible source is defined as a website that cares who it links to – not a free for all link website or spammy content that exists only for the link. Links that are reviewed and add value to users are the ones that count in your favor. Business listings, citations, quotes, news websites, local businesses, geographic resources, or industry resources are examples of relevant links that can add credibility and authority. You shouldn't focus on how many links you can acquire, but rather on the type and value of the links you get. Getting links from low-quality websites suggest you hang out with the wrong crowd and can hurt your online credibility. Stay focused on quality and stay on topic with your links and you'll see your authority grow.
Ranking Isn't The End Game. Customers Are.
Search Engine Optimization isn't for the vanity of ranking – it's to increases exposure so you can increase revenue. That is a no-brainer from the business owner's perspective, but it's not always the end goal of an SEO specialist. SEO in its core function is about increasing search engine position. Other factors like design, message, offers, value propositions, and conversion rate optimization can determine how many of your visitors are turned into leads. We think the real end game is revenue growth.
If you do a great job at increasing exposure, but don't manage the things that help visitors convert into paying customers, then return on your marketing investment won't be where you want it. For some clients, the issue isn't exposure, but conversion rate. If a higher percentage of your existing visitors were to engage and convert, revenues would increase and business would grow even without additional exposure. When you combine better conversion rates AND more exposure, the results can be exciting.
Reporting On The Four Pillars Of Influence
We provide a different level of reporting than most SEO companies. Our reports are delivered as an interactive web page every week on Friday (not once a month), and we report on a lot of the metrics outlined in the four pillars of SEO. In the weekly reports, you will find data on top ranking keywords and positions, SEO traffic, referral traffic, total traffic, visitor locations, landing pages, domain authority, site performance, mobile usage, engagement and conversion data, pages per visit, time on site, and other important metrics. We also provide helpful interactive tips on each metric that defines what it is. A training video is also available for those that want a deeper understanding of the data. As a business owner or marketing manager, we know the importance of up-to-date information and the ability to track how your website is growing and progressing.
Get Access To More Than SEO Services
With SEOteric, we are more than an SEO company. We can help improve many aspects of your digital media strategies including website design, features improvements, going paperless, engaging on social media, managing email campaigns, and managing pay-per-click campaigns. Our specialized team includes graphic artists, systems engineers, programmers, code developers, marketing strategists, consultants, and content specialists. Get access to our full team and overcome the challenges of getting your digital marketing strategies where you want them.