Gainesville Digital Marketing Services
SEOteric has an in-house Gainesville digital marketing team built to meet the needs in an evolving digital space. From SEO to website design and video production, our team has the expertise to create campaigns engineered to deliver results and gain exposure in Gainesville GA. You'll get an account manager who can provide assessments, strategy creation, consulting, and implementation to keep you moving forward.
We are known for our SEO services, and we often pair SEO with other solutions like social media marketing and/or Pay Per Click (PPC) campaigns in Google Ads to drive both immediate paid results and a growth plan with SEO. We can also create a custom digital marketing strategy for Gainesville to fit your budget.
If you are interested, we offer a free consultation to businesses in the Athens area. Send us a message or give us a call, and let's explore how we can help you grow your business.
The Full Suite of Digital Marketing Services In Gainesville

SEO (Search Engine Optimization)
Increase rankings for keywords searched for your products and services near Gainesville.

Google Adwords Management
Search and Display campaigns to target your customers with ads in Gainesville.

Website Design & Development
Get the web tools needed for managing a beautiful and effective website.

Social Media Marketing
Get in front of customers on Facebook, Instagram, Google Posts, Twitter and LinkedIn near Gainesville.

Email Marketing
Monthly newsletters, automated drip campaigns, and e-commerce triggered email solutions to drive sales.

Website Hosting
Leading-edge web hosting technology with backups, security hardening, caching, and performance tuning.

Business Listing Management
Google My Business, Data Aggregators, and many more listing sites that matter.

Reviews Monitoring & Management
Monitor and respond to Google reviews from one dashboard to make reputation management easier.

Video Production & Advertising
Tell your story with video to capture the attention of your Gainesville audience.

Lead Tracking & Management
Capture leads by channel, and funnel them to your CRM with lead routing.

Reporting and Analytics
Analytics, keyword rankings and metrics for individual locations and cumulative views for multiple locations.

Consulting and Support
Support and consulting from our account management team serving the Gainesville area.
Our Approach to Digital Marketing in Gainesville
Need Digital Marketing Services in Gainesville, GA? Start here. We don't make our clients sign long-term contracts because we don't want to "lock you in." We want our clients to want to stick around because of the results they are getting.
SEO isn't magic, and it isn't a quick fix. SEO done right is about becoming a better resource for your customers. Google wants to give its users the most relevant results, so our approach is built around helping you become a resource for your customers and earning better rankings.
Digital Marketing Services Near Gainesville, GA
Gainesville Website Design
Your website is the conversion point for most of your digital marketing initiatives, so it has to do an effective job of winning the confidence of your users. We'll help you solve the challenges of speed, performance, usability, conversions, and beautiful design to create a website experience that will help you convert more Gainesville traffic into leads and customers. A website design project will cover:
Design meeting to discuss the direction of the project.
Design mock-ups for approval.
Updated front-end design with improved UX/UI layouts.
Mobile responsive for all devices.
Performance tuning with image compression, caching, and page speed optimization.
Customized backend for content management.
Conversion rate best practices implementation.
Training and support for website management.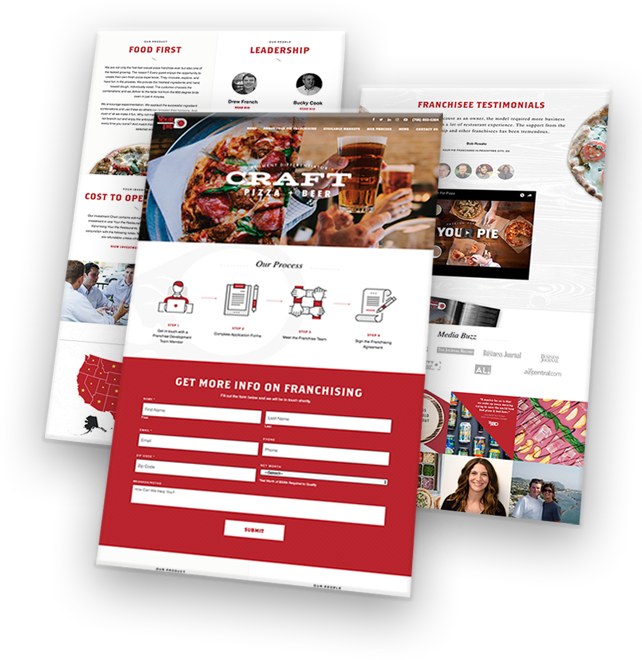 Gainesville SEO Services
Get your business ranked higher in Google for more local searches in Gainesville. The first step in getting better rankings in Gainesville, GA is to become a better "resource" for your users. We start by optimizing and expanding website content to better answer the questions your potential customers will have. This approach starts on the home page, and funnels down to product pages, service pages, category pages, and FAQs. A few highlights of our SEO service in Gainesville include:
Optimized code structure with structured data and meta data.
Image compression, optimization, names and alt attributes.
Optimized internal linking, site architecture, and content structure.
Full crawl and audit of the entire site, analyzing elements for issues and optimizing weaknesses.
Content development for new unique and in-depth page content.
Link profile audit, cleaning, and optimization.
Link acquisition to improve link metrics.
Business listing management and creation across the local ecosystem.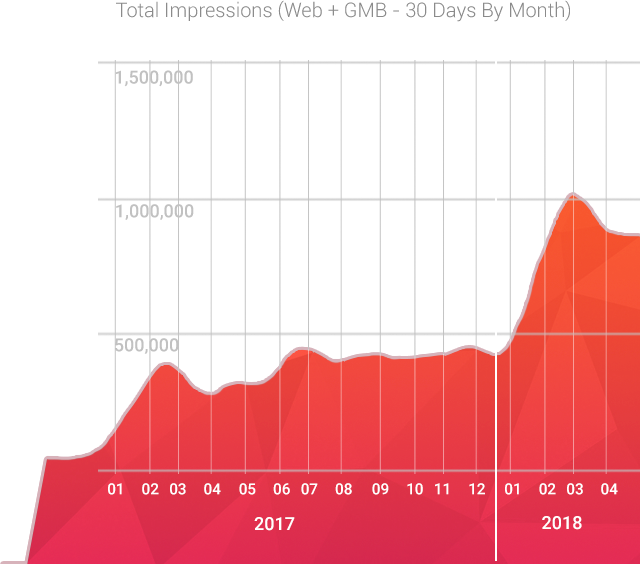 Gainesville Google Ads Management
Much like SEO, Google Ads management requires a focused approach for businesses around Gainesville. We provide individual location keyword research, campaigns, ad groups and ads. Each campaign gets its own display and remarketing animated ad design. Conversions and analytics are also tracked for granular reporting. We manage search terms, negative keywords, and A/B testing on ads along with trend analysis to continually improve and optimize ad performance.
A few of the features of our Google Ads management:
In-depth keyword research and negative keyword use
Animated display ads to capture attention
A/B testing on ads to determine top ad performance
Data trend analysis to optimize campaigns
Conversion tracking and analytics linking for clear reporting
Local extensions for ads in map listings
Call out, message, sitelinks, and call extensions to improve ad click-through
Analytics dashboard to monitor campaign performance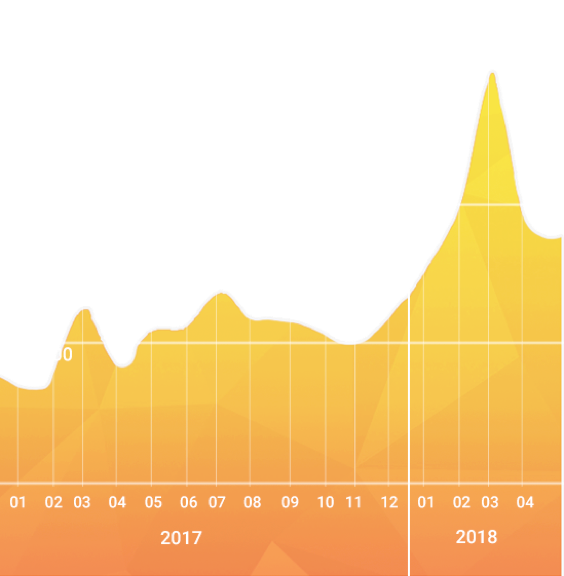 Gainesville Social Media Marketing
Social Media is another important digital marketing channel for businesses in Gainesville. Each location needs to cater to its own audiences and demographics. SEOteric will help with location page set up and optimization and get a strategy in place for connecting with that audience. We help businesses with brand-wide social media advertising as well as location specific posting, advertising, and promoted stories. We can help you leverage Facebook, Instagram, LinkedIn, Twitter, and Google Posts (plus several other platforms) in the Gainesville area to get your brand in front of your target audience in social media.
A few features of our Social Media Marketing:
Audience creation for specific targeting
Ad and message creation
Pixel implementation and conversion tracking
Audience and message refinement based on campaign performance
Competitive and social content gap analysis
Strategy development and implementation
Analytics dashboard to monitor campaign performance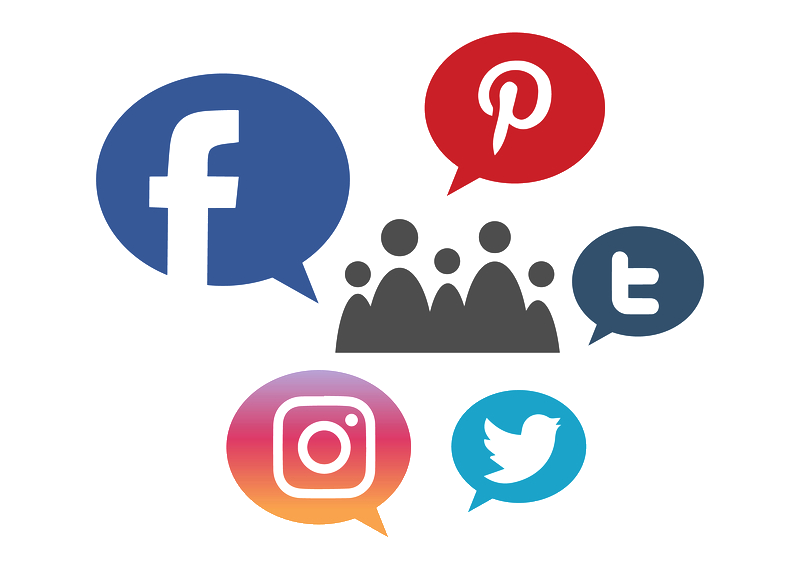 SEOteric – Your Gainesville Digital Marketing Partner
For over 10 years, SEOteric has been providing business with tailored Gainesville digital marketing solutions. We work with single location businesses up to enterprises and franchises with lots of locations. We are known for our SEO services, but our in-house team has grown to include graphic artist, developers, video producers, and the talent needed to create beautiful and effective marketing campaigns across the full digital marketing spectrum.
If you are interested but maybe aren't sure where to start, we offer a free consultation to businesses in the Gainesville area. Send us a message or give us a call, and let's explore how we can help you grow your business.

Serving Gainesville, Flowery Branch, Oakwood, Cumming, Lake Lanier and surrounding areas.