SEOteric Named as a Top Facebook Marketing Agency in Philadelphia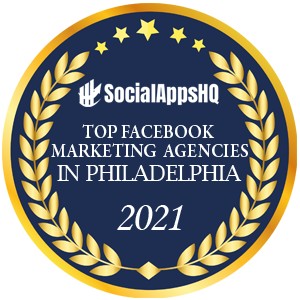 If you haven't heard, SEOteric provides digital marketing services to clients across the US. We've recently been recognized as a top Facebook Marketing Agency in Philidelphia by SocialAppsHQ, which is a social media marketing platform for Facebook, Instagram, LinkedIn and Snapchat.
https://www.socialappshq.com/facebook/best-fb-marketing-agencies/usa/philadelphia/
Founded by Rajat Garg, SocialAppsHQ has offices in the United States and India, where a team of go-getters is innovating each day to deliver the best social media marketing services possible. SocialAppsHQ was founded in 2011, and supports over 5000 businesses.