Managing and Changing Your Website's URLs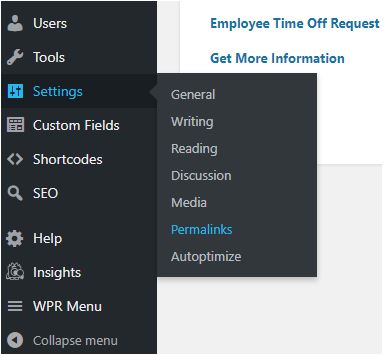 There are a lot of good reasons to change your website's URLs. URL stands for Uniform Resource Locator, and it's the address used to find and display a web page. Changing a URL could be for vanity's sake where you just want nicer-looking URLs, or it could be for ease of use or for SEO purposes. Our focus is on users and SEO, so we'll explore reasons why you would want to change your URL structure, how you would do that on common platforms, and the steps needed to make sure you execute the change successfully.
From an SEO perspective, the URL structure gives relevance signals to Google (and users) about a page. A URL is often related to the title of the page or article. URLs are considered an on-site signal, and like other signals, it can strengthen the case for the importance of keywords or phrases.
For example, a website page with the URL https://www.example.com/?page_id_1 doesn't tell the user or search engines much about this page. But a URL like https://www.example.com/best-practices-for-seo/ immediately tells the user and search engines what this page is about. That helps this page get one more element of relevance for the topic, and when combined with other ranking signals, can help improve the overall relevance of a page.
Many people also want their pages and URLs to be memorable or easily findable. If you choose page URLs that are relevant to the page and are memorable, you can often remember those and get back to them. If you use a query string like "?page_id_1", that makes it much more difficult to remember. The URL also shows up in the search results a lot of the time, so Google will show this to the user before they click on a link. URLs can affect click-through rates also. If your URL doesn't match the searcher's intent, they may skip over it. You can see how a URL is visible in the search results for "How to eat a donut". (Yes, I did Google that, after a spirited office discussion on the topic).

To change the URL structure of a page, you'll need to have a utility in place to handle that. A lot of websites are running WordPress, and this is a pretty easy fix. Under the Settings link in the left-hand navigation, you'll see a "permalinks" option.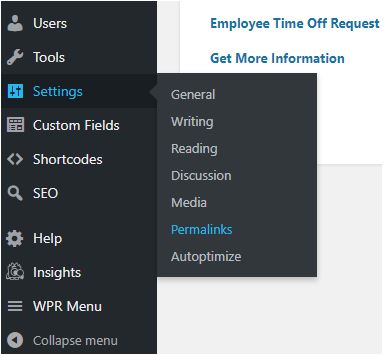 Once there, you are presented with a few options. For most websites, the "Post Name" is going to be the best option, as it will take the title and create a user-friendly version for the URL.

With this enabled, you can also edit the URL to be exactly what you want. The idea is to keep this as short but as descriptive as possible.

If you change an existing URL, it is important to make sure that the old versions of that URL will still work for users. It's likely that pages that have been around awhile have their URLs in Google and possibly in your users' history or bookmarks. If you change the URL of the page, it can result in Google and your users getting a "404 error" or a not found error.
In order to make sure you don't create 404 errors when you change a website URL, you want to set up what is called a "301 redirect" or a permanent redirect. 301 Redirects are a great way to keep users and Google on the right URL even if it has been changed.
In WordPress, you can find a 301 redirect plugin like the Redirection plugin (https://wordpress.org/plugins/redirection/). This gives you a way to manage the changes in your URLs. Once added and activated, you will see a new option in the left-hand navigation of the WordPress admin under Tools > Redirection. Here you can set up redirects from the original URLs to the new URLs. Always keep track of the original URLs before you change them so you can set the source URL (the original one that was changed) and the target URL (the new URL that it was changed to).

For more advanced users, there is a Regex (Regular Expression) option to control redirects using RegEx logic to handle things like capitalizations, bulk redirects, and redirects that affect a group of similar pages.
Here is a quick checklist of best practices for making sure you cover your bases when updating the URL stricture of your website, or simply changing a URL on a single page.
Keep track of any original URLs that you change (or plan to change). Having the originals will make it much easier to set the 301 redirects you will need.
Don't change URLs often. It's best to thoughtfully create the best URL for a page and leave it. You could end up with issues like too many redirects or redirect chains if you change URLs too often.
When you change the URL, make sure it is highly relevant to the title and the content and is as short but descriptive as possible.
Make sure to set up a 301 redirect from the old to the new URL.
Change any navigation links and internal links that point to that page to the new URL. Don't just leave this up to the 301 redirect. While it will "work" it can cause a small increase in page load times, and you lose a little Pagerank through the 301 redirect.
Make sure your sitemap updates to the latest version of the page. You don't want the old version being crawled via search engine bots. Most websites will have an XML sitemap, which will update automatically. If you don't have one, you can usually add a sitemap plugin or utility to manage your sitemap.
Make sure the new URL version has the proper canonical tag. A canonical tag indicates that the version you are viewing is the canonical one, or the "master" copy of a page. You may have different ways to get to a page (via the query string, defined URL, etc) and the canonical tag lets Google know the right version of the URL to index, and can reduce potential duplicate content issues.
Test the 301 redirects to make sure they work. Any changes done to the structure of a page need to be tested. Load the original URL in your browser and make sure it redirects to the new one.
Get Google Search Console verified for your website, and make sure Google is getting the new URLs and honoring the 301 redirects you have. You can see this info in the "Coverage" report that outlines how Google is handling crawling your website. Give Google a little time (a week or two) to reflect changes here, but check back often to make sure no issues develop.
If you are using a system other than WordPress, you'll have to find the corresponding plugins or features within your CMS (Content Management System), but the process should be quite similar. If you follow these best practices, you'll have URLs that are relevant to your pages and helpful to your users.