Factor Fiction: How Does A Website Gain Credibility? Ask Tom Hanks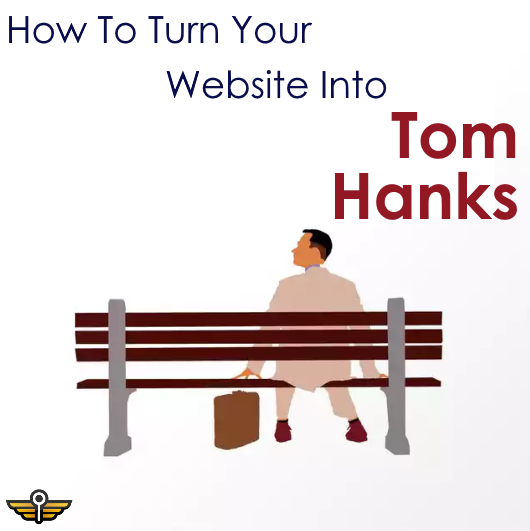 Welcome to our web series – Factor Fiction – where we will be will be discussing theories, myths, questions, and common misconceptions about the digital marketing industry as well as Google's ranking factors.
Let us know in the comments what you think.
---
Hey everyone, and T.Hanks for checking out this month's episode.
I'm sure you are a little bit curious as to what I'm talking about, so let me explain.
Tom Hanks is universally loved for his performances on the big screen.
He's played a number of unique roles and characters throughout his almost 40 year career.
So, when you think of Tom, which of those characters come to mind?
Is he a boy that suddenly grew overnight? Is he a cop chasing down a check fraud con-artist? Or is he a plastic toy that doesn't want to lose a friend?
According to IMDB, Tom Hanks has 87 actor credits attributed to him. He's been the famous Forrest Gump, Captain Miller, Coach Dugan, Woody, and many many more.
The more quality roles that Tom Hanks accepted the more credibility he acquired as an actor.
So when asked, "Who is Tom Hanks to you?", you have the possibility of 87 unique people to choose from, and by combining those characters a complete profile is created of who he is: a brilliantly talented and respected actor.
Websites work the same way, but instead of IMDB keeping track of appearances, it's Google.
The goal is to have the Tom Hanks of websites.
Because your site's credibility matters since websites with more trust appear at the top of the search engines while those with less trust are typically further down.
So, how does your site get this credibility?
I'm glad you asked.
The answer is through the creation, acquisition, and management of links.
*all of you right now*
That's right!
You're reading an article about link building! Boom!
Link building is probably one of the most tedious, confusing, and hardest parts of the digital marketing process because of how sophisticated and time consuming it is. Especially if you are not in SEO.
And believe it or not, some consider the topic a bit boring and stale.
However, the significance of having a high-quality link profile has never been more important for your company's online success.
Plus, I tricked you so now you have to stay. I promise not to disappoint.
In this month's episode of Factor Fiction, we will be discussing the basics for the:
What, Why, and How of Link Building
illustrated by Tom Hanks
Let's get started.
——-
What is Link Building?
First, let's clearly establish what a link is.
A link is a simple way to quickly jump between pages on a website or go to another website entirely.
For example, if you would be transported to last month's blog instantly instead of going to our Menu, hovering over About Us, clicking on Our Blog, and then finally clicking on the right article.
Link Building is simply the process of securing a link on another website that links back to your website; such as when we place a "Site by SEOteric" link at the bottom of websites we design.
Think of links as streets and your website as your office.
The more links you acquire means the more streets you build which creates more opportunities that people have to get to your business including – and most importantly – Google.
——-
Why is Link Building Important?
The simple answer is because of the search engines and how they work.
Search engines like Google use links to navigate between pages on the internet.
With over 1.5 billion websites on the internet today manually checking each of these would be an impossible task.
So, Google created digital programs – sometimes call "bots" or "spiders" – to do it for them.
These unseen programs crawl over every inch of your website's content, images, links, etc. to learn and understand as much as they can about your company.
They follow a simple pattern:
Land on and Analyze a website/page
Find and Analyze any links
Follow those links to their destination
Repeat
Google then uses this information to:
– Understand who you are
– Assign value to your website
Both of which are highly important to your success online.
How we looking so far Tom?
—
Understanding Who You Are
Not only do links act like streets by providing pathways, they also provide context.
Context can be determined through a number of signals:
The content and other links around your link
Relevancy of the page and website the link is on
Relevancy of other domains that link to the website your link is on
Age of page your link is on
All of these and more are used to define your link.
However, today I wanted to highlight one in particular: Anchor Text.
You might see an except like this sentence below somewhere online:
"One of the first steps of starting a new business is to have a website design company create a website so your clients can find you online."
The above link is structured as illustrated:

Anchor Text – or the actual text you will see on the page – is useful because if a user clicks on that link, they know they are likely headed somewhere about website design.
And, at the same time – by using one of your keywords as the anchor text like in the image above – you will be telling Google more about your company.
For example, if I were to take a poll people and ask, "What does SEOteric do?" based on our website, I would get a lot of different answers.
"Website design"
"Search engine optimization"
"Video production"
"Social media advertising"
All of these qualities come together to form our overall identity: a digital marketing agency.
It's important to note here that Anchor Text is a double edged sword that could potentially hurt your site.
However, when done correctly it will strengthen Google's conclusion about your site's overall identity.
Much like how Tom Hanks playing a plane crash survivor in Cast Away contributes to his overall persona of a great dramatic actor on IMDB.
Without a strong identity online, you might find yourself disoriented and in need of saving.
—
Assigning Value To Your Website
Links play a huge part in how Google determines the "value" of your website.
They do this by using a plethora of different metrics like:
PageRank
Quality of links
Quality of link sources
Freshness
Anchor text distribution
Follow vs No Follow attribute
And so on. The list can be quite extensive – confusing – and sometimes ambiguous.
Although when combined, they send strong signals to Google which are used to determine the overall strength of your site.
Here's an example of just that:
Imagine that we get you a blog posted for a relevant topic on the New York Times website.
Google will crawl the New York Times, see your link, and think:
"Hmm, I'm not too sure who XYZ Company is, but they are being linked to from the NYT who I trust a lot and is very popular – so they must be knowledgeable on what they are talking about. Let's bump them up in the search results."
This would be an example of a great link opportunity and acquisition that would have positive impact on your site.
However, these signals can also be negative and tell Google that you are not to be trusted.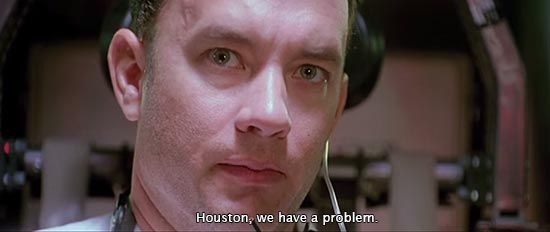 This was implemented through what is now a core algorithm update nicknamed Penguin – which looks at a site's link history and quality
Google's Penguin algorithmic "penalties" often occur to websites that have many low quality and easy to get links from spammy websites by looking for natural and unnatural link patterns.
How can you tell a natural link from an unnatural link?
Well, links are mostly topical in nature, and a natural link profile will have mostly links that are relevant and on topic. Like a shoe company getting a link from a website about outdoor running.
When links break a natural pattern, then it becomes more and more likely that a website could be penalized by a Penguin filter. Like that same shoe company getting a link from a website about astrophysics.
When selecting a SEO provider, make sure that their link building tactics follow Google's guidelines. Because if not, your website may pay the price which can sometimes mean that it is taken off Google's search engine entirely.
—–
How to Acquire Links & Build Your Influence?
At this point, you may be a little nervous about building your link profile.
Even though the practice may be difficult – the path you take to get there can be simple.
Here are several link building strategies you can take to get started:
Get your customers to link to you:
In some cases it may be possible to acquire a credit for your work on a client's website; like when I stated earlier that we have "Site by SEOteric" at the bottom of websites we create.
This is a great way to naturally grow that link profile.
Write valuable, informative, and entertaining content:
When you write content that people like or find helpful, they will share it other places. Sometimes, you can even get this content posted on other websites in a process known as Guest Posting.
Become a resource in your industry to gain traction online!
Be newsworthy:
Have a big software update coming or product release?
Interact with local bloggers and local publications to publish news in your community.
Acquire business listings:
As a part of SEOteric's link building process, we start by optimizing the things that a credible business should have such as business listings on the website and services that people use.
These listings provide valuable signals to Google about the credibility, authority, and trust of the site as well as the brand, location, and business category in order to gain a better overall picture.
Perform competitive analysis:
The process of analyzing competitors' link profiles and identifying link hubs or resources that link to other websites within the same industry or within the same topic is integral for a link building campaign.
In some cases, links can be acquired from resources that link to complementary or competing businesses; therefore, strengthening your own site.
—
So, when you begin engaging in these type of activities, be careful and stay committed because when done correctly they can drastically improve your digital marketing and allow for increased visibility, validity, and revenue for the company.
Thereby, letting everybody know that there's a new sheriff in town.
But if you are looking for an expert to help you navigate this difficult area of the online process, call my office at any time.
Because you'll always have a friend in me.