Digital Marketing + Digital Service Delivery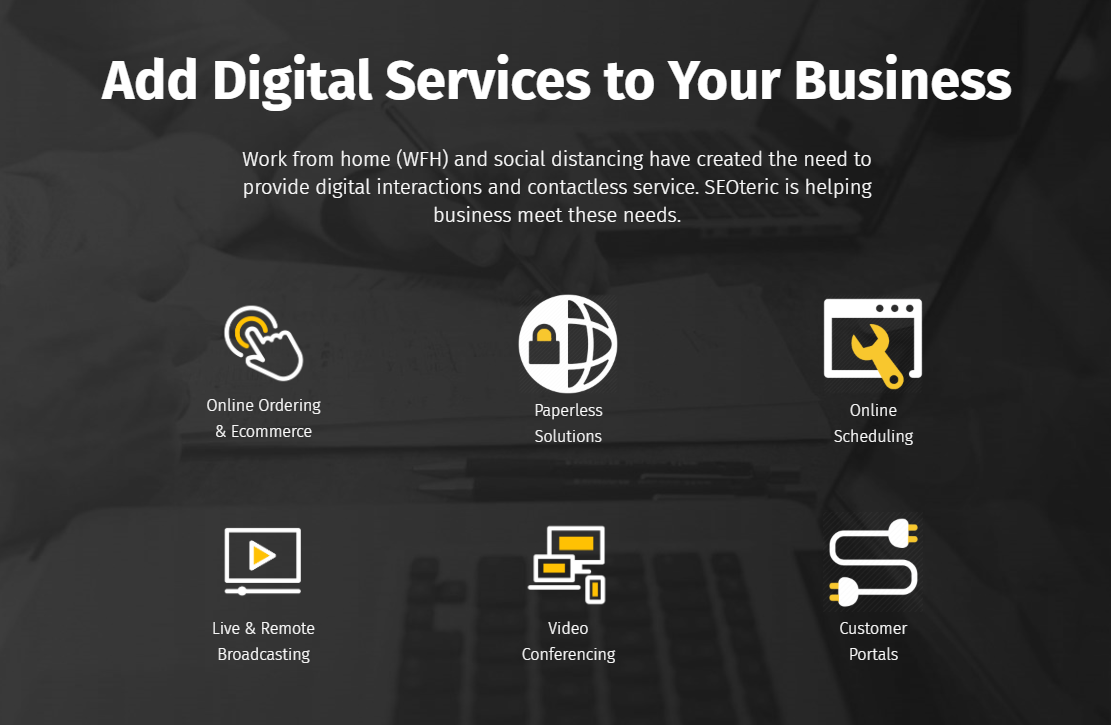 COVID19 has changed our economy and consumer behaviors like nothing we've seen before. Some businesses are thriving because they operate on a delivery or ecommerce business solution while others are hampered or even shut down. Many of our clients in the restaurant or home services spaces are feeling big impacts from this, and we've been finding creative ways to help businesses find solutions to product and service delivery that is in line with changed consumer expectations and behaviors.
I attend a local church here in the Athens area, and one of the things I've been able to help with is taking all of the services and communication online. We've done remote broadcasts of all the services, pre-recorded songs and lessons, and leveraged email to keep communication flowing. We're developing an app for push notifications and have online contributions and interactions. The way we are having to adapt quickly can cause organizations, businesses, and churches a lot of challenges, and those that can respond are the ones that will come out of this stronger. Getting back to "normal" may take some time, and we may even be redefining what "normal" is.
One way SEOteric is helping is to introduce new services to help businesses get more digital solutions in place. We do a lot of website development and marketing, but we also do a lot of related digital services that we typically haven't offered.
Moving forward, we want to create solutions to help businesses adapt to an increasingly digital future. We're offering paperless solutions, online forms and document management, live broadcasting consulting and set up, online ordering and scheduling, and general consulting and problem solving to help create solutions for virtual product or service delivery.
We'll help tailor a solution that can get you going again. And we are willing to work with you on costs. We've done unique deals based on bartering, in-house financing, referrals, press releases, or other creative solutions. The initial consultation is free – we want to see how we can help.