The Challenge
Headline Booking was in its early stages when they partnered with SEOteric. The goal was to leverage search to provide lead opportunities for booking talent for events. There is a huge opportunity in search, and if we can position HBG in search to earn some of this traffic, they could see the growth they were wanting.
Our Solutions
Website Design
The first thing we did was improve the brand image with a major website overhaul. This included design and content development for the main services offered.
The goal was to have a sleek, easy to navigate site.
We needed to easily search and categories artists into groupings based on how people searched
(genre, budget, etc).
Landing pages were created to help drive traffic from cities and markets that had higher search volume and activity.
Conversion tracking was set up to help understand engagement and conversions.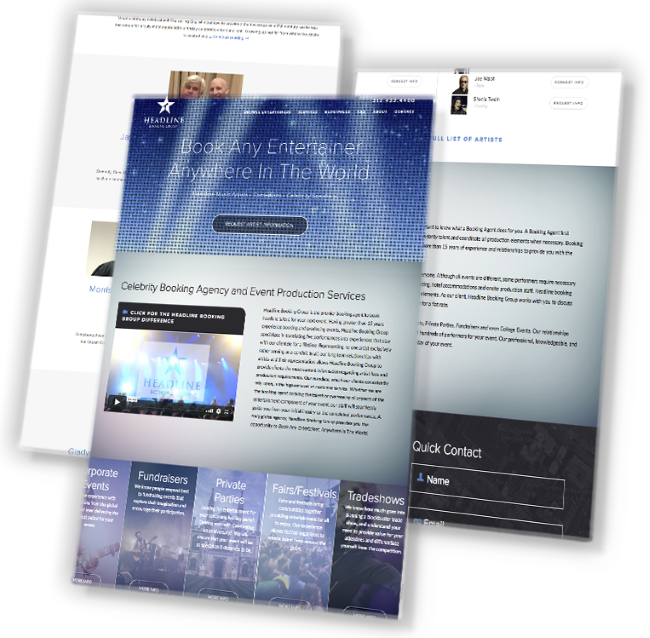 SEO Strategy
SEOteric employed a powerful SEO strategy to position Headline Booking in non-branded searches across the industry. We wanted exposure for people looking for individual artists and categorical searches.
Individual artist pages were optimized for better search and ranking ability.
Service area pages were created and optimized for searches related to cities like "booking agent in Miami".
Eventually capitalizing on competitive key phrases like "talent booking agency" agnostic of location.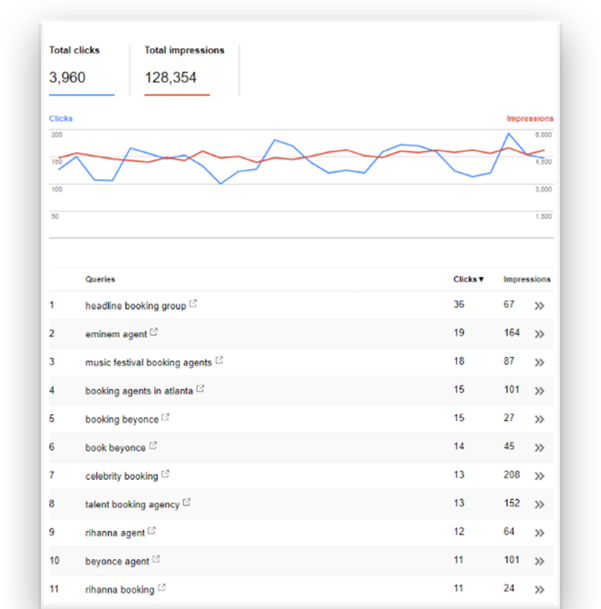 Conversion Rate Optimization
SEOteric developed a conversion rate optimization strategy to increase the number of conversions on the website from organic search traffic.
We optimized and simplified form fields.
We streamlined page layouts and made sure forms were always in view and available.
We improved site focus on important areas like the conversion panel.
The forms we made to stand out visually and look great.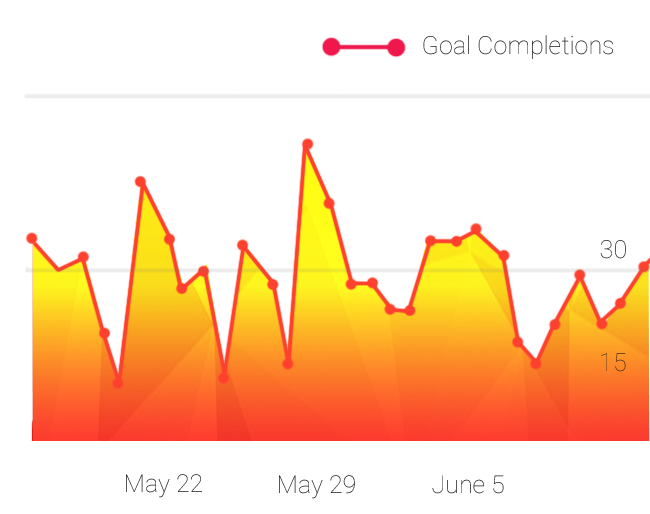 The Results
390+
Average MONTHLY Website Leads.
127K
Monthly Search Impressions.
90%
Total Organic Traffic VS Other Traffic Channels.
95%
Discovery Related Searches.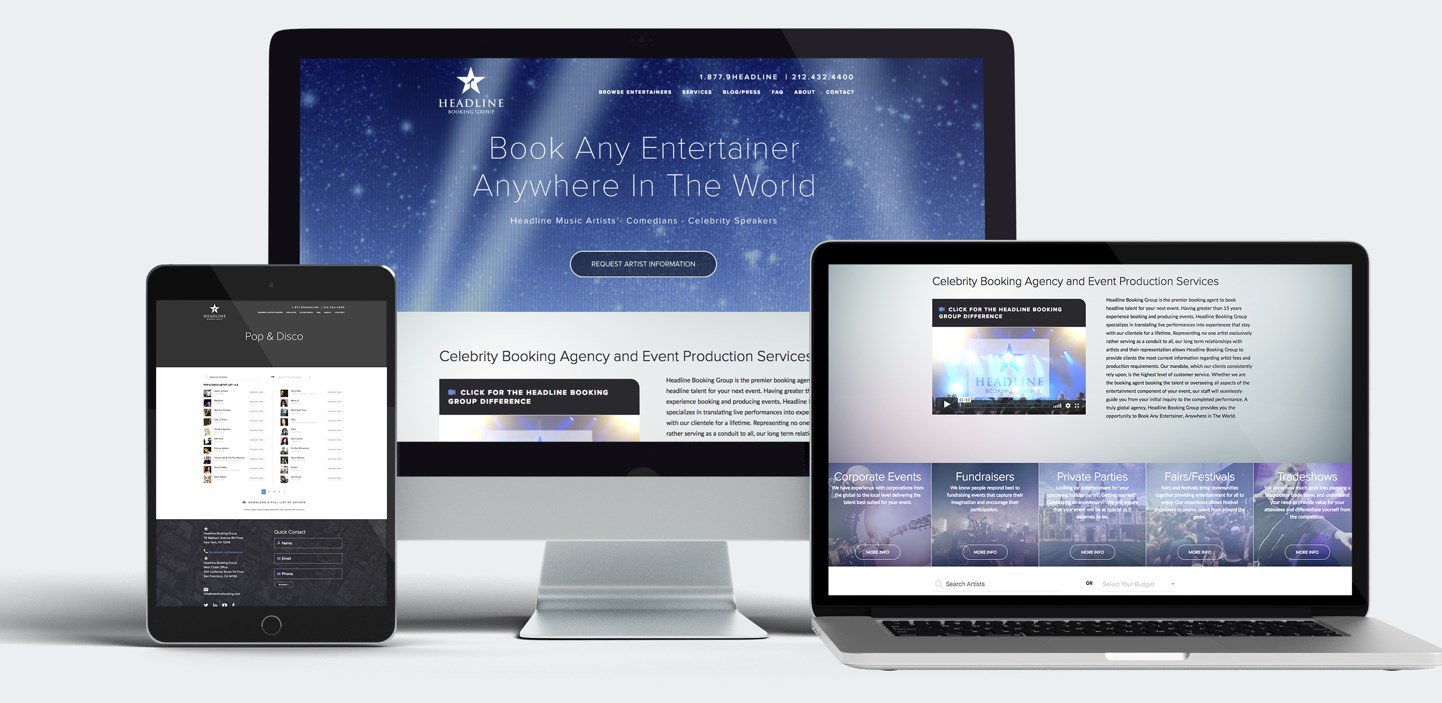 Ready To Get Started?
Contact SEOteric
Our clients love working with us, and we think you will too. Give us a call to see how we can work together - or fill out the contact form.